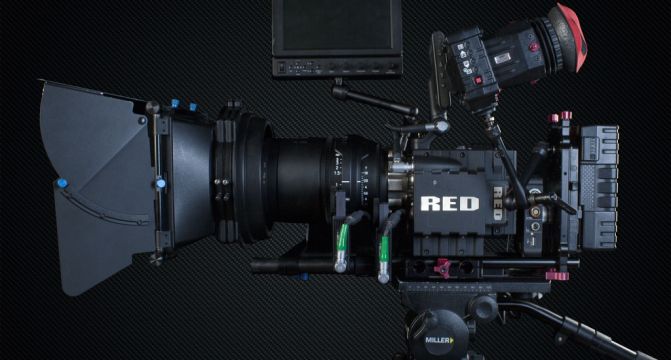 RED EPIC
RED EPIC – digital movie camera capable of 5K resolution at 120 fps or 2K resolution at 450 fps. The RED EPIC is a milestone in cinema evolution.
RED TOUCH" 5.0" LCD Display offers visual monitoring of scenes during filming while providing camera control by touch screen.
Recording on SSD cards with a capacity of up to 1 hour at full resolution.
RED POWER PACK provides energy for the entire camera system.
RED PRO PRIMES are lenses of modern construction with optimal optical parametres ensuring sharp focus with the high resolution provided by our RED cameras.
Professional HD LCD 7" monitor for the focus puller complete with the support of all professional focussing functions.
C-Motion – professional wireless system facilitates focussing, aperture control and zooming. When set up in a 3D stereoscopic rig our system provides precise and synchronised control of both cameras.
RED ROCK Micro Matte Box with a 19mm/15mm rail system for attaching the focus system.
Variable ZACUTO USA Z-Finder, ensuring ideal visualisation of the filmed scene on an LCD 3.2" display upon which a professional viewfinder has been attached.