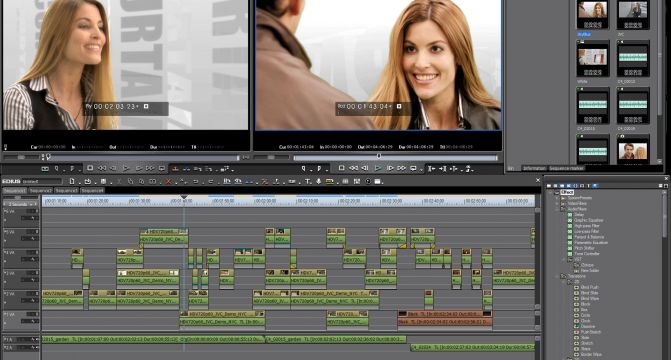 POST PRODUCTION
Two non-linear composition and editing facilities operating on Grass Valley and ADOBE platforms. Both have been designed for all forms of professional editing, broadcast or post production use. They enable us to process data in real time from various formats of differing duration, to key in, subtitle and compose.
The suite is equipped with 5.1 sound.
DVD/BluRay duplication station.
Speaker cabin for commentary and dubbing performers.
Control screening facility.
Portfolio:
The editing of 2D and 3D audiovisual works
Colour grading
Compositional work, animation
2D and 3D graphics
Subtitles
Sound post production, sound mixing
TV mastering
Editing, sound mix, colour grading, special effects