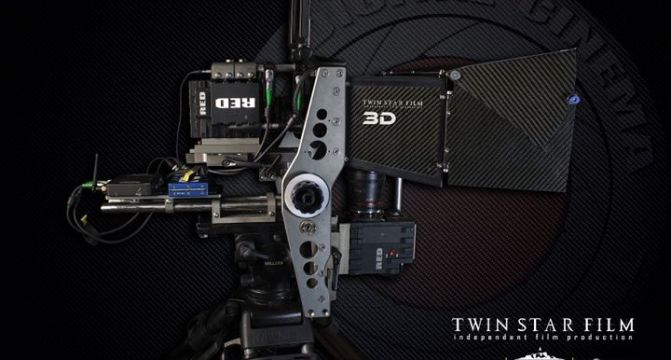 3D RIG for RED EPIC/DRAGON/SCARLET
RED EPIC – digital movie camera capable of 5K resolution at 120 fps or 2K resolution at 450 fps. The RED EPIC is a milestone in cinema evolution.
RED TOUCH" 5.0" LCD Display offers visual monitoring of scenes during filming while providing camera control by touch screen.
Beam Splitter 3D rig.
Optional control of the stereo platform. The rig is set up for manual regulation of the stereo platform in those environments where it is necessary to economise on electrical energy – alternatively, it is possible to mount an electrically driven motor with precise wireless calibration.
Mirror box (Beam Splitter) – semitranslucent mirror which channels the filmed scene simultaneously and with equal clarity into the lenses of both cameras.
Time Code generator for precise synchronisation of the cameras.
C-Motion – professional wireless system to regulate focus, aperture and zoom. When mounted on the 3D stereoscopic rig the generator ensures precise regulation of the synchronisation of both cameras.